| | |
| --- | --- |
| Posted on July 24, 2016 at 5:10 PM | |
Maybe it is too quiet? Andrew took his broilers in for processing on Friday. Saturday at Market he sold all his fresh chicken that would fit in the portable coolers by 10:30.  I am personally happy to see the broilers in the freezer and not grazing in the chicken tractors. The broilers are like taking care of newborns and with the hot weather we were constantly refilling the waterers and moving the heavy tractors. Our layers have been quiet and happy, and the skunk has not been seen or smelled for 3 weeks.
The main debate we have been having is when to pick the okra. Do you pick at 2 inches or 4 inches long? Neither seems more tender, and both lengths are just as tasty. As long as it is being fried does it matter? 
Looks like it may rain early next week. Andrew is hoping it rains; he is afraid our pond we use for irrigation will be drained before we see rain again. Really, I think he is worried his recreational water hole won't be big enough for diving, skim boarding and splashing about with his dogs.
Being the first year for our berries, we are not sure how to water during the hot weather. We started watering everyday and now have progressed to twice a day. Andrew planted and watered, but only the Lord can make it grow.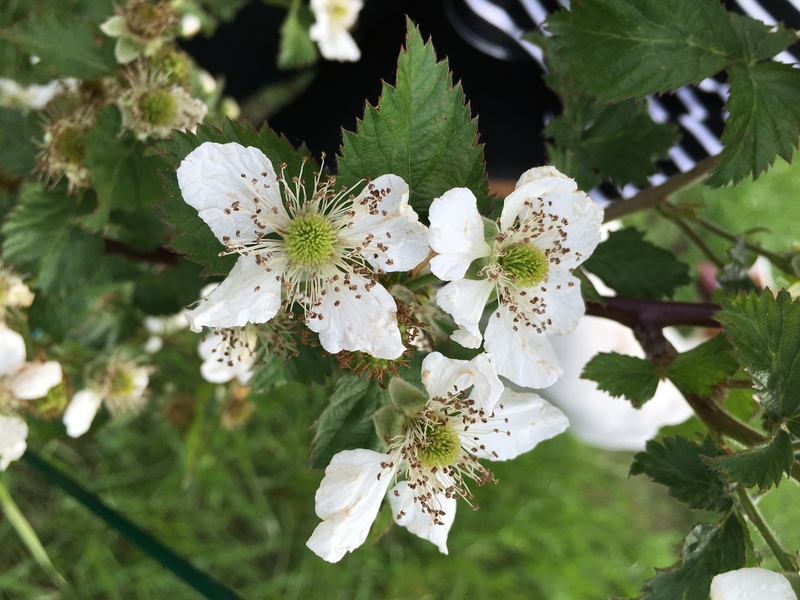 Categories: None