| | |
| --- | --- |
| Posted on February 5, 2019 at 10:30 AM | |
Over the last 4 years, starting when Andrew was 14, he has buillt 20+ mobile coops from chicken scratch: small coops, medium coops & large coops. Some were rented out as "rent-a-coop", one mid-sized coop was destroyed in a wind storm and now the remaining unsold coops have been repurposed for housing bunnies and various other birds.
One larger mobile coop affectionally known as the Gypsy Caravan is Andrew's first Clucker Upper! He has taken his building skills to re-building a mess of a coop. The resale value was practically zero. His three options were give it away, burn it or re-build it. The shanty already had a nice open floor plan, but walls were knocked down and rebuilt, doors replaced, framed foundation fixed,  wood floors installed, new temporary windows installed for Generation Z chicks arriving next week, and finally a fresh coat of paint! No shiplap was discovered but the wide splinter inducing plywood panels have a certain rustic charm and we decided to reuse those.  Under consideration is a metal sign that says, "Today is a Good day for a Good EGG". Andrew stepped out of his comfort zone and went with a modern style ramp door. First to appeal to the next generation's taste while also doubling as a sturdy footing for 185 pound young man. 
Before Demo Day: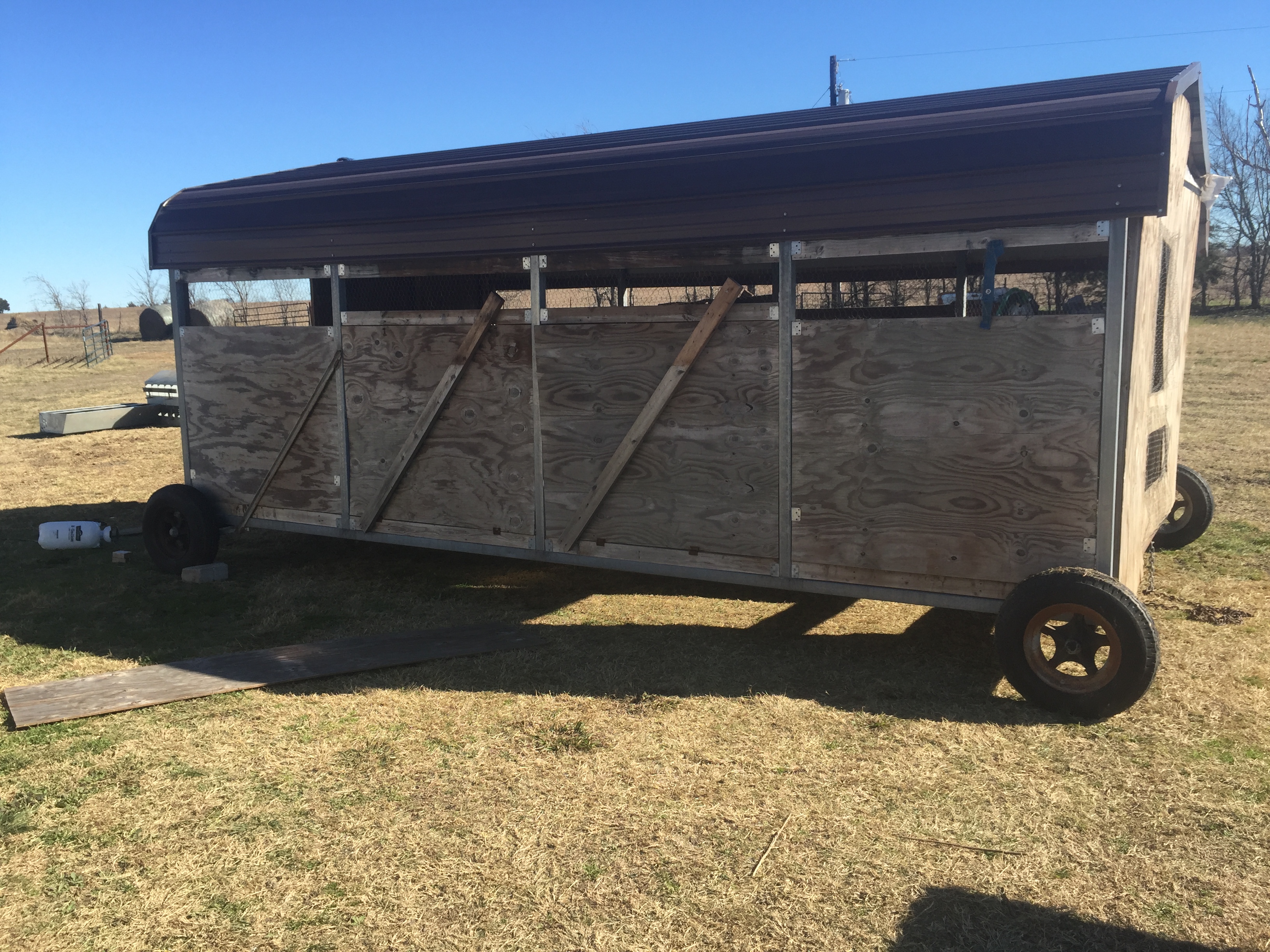 Rebuilt foundation for the floor. Notice the curved ramp door to the left. To be replaced with a "mid century modern" equivalent.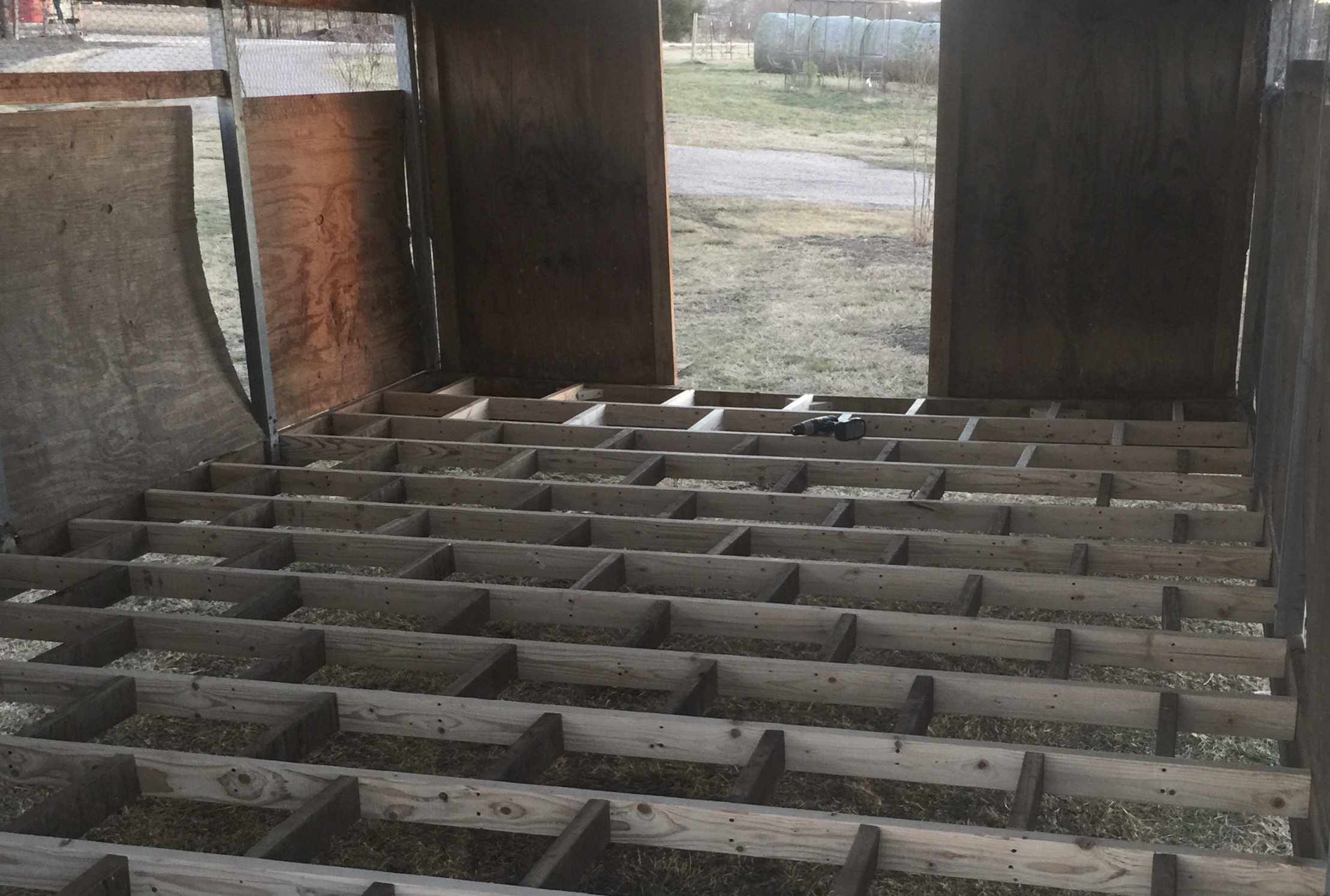 The Mid-Cen-Mod door and fresh temporary window coverings!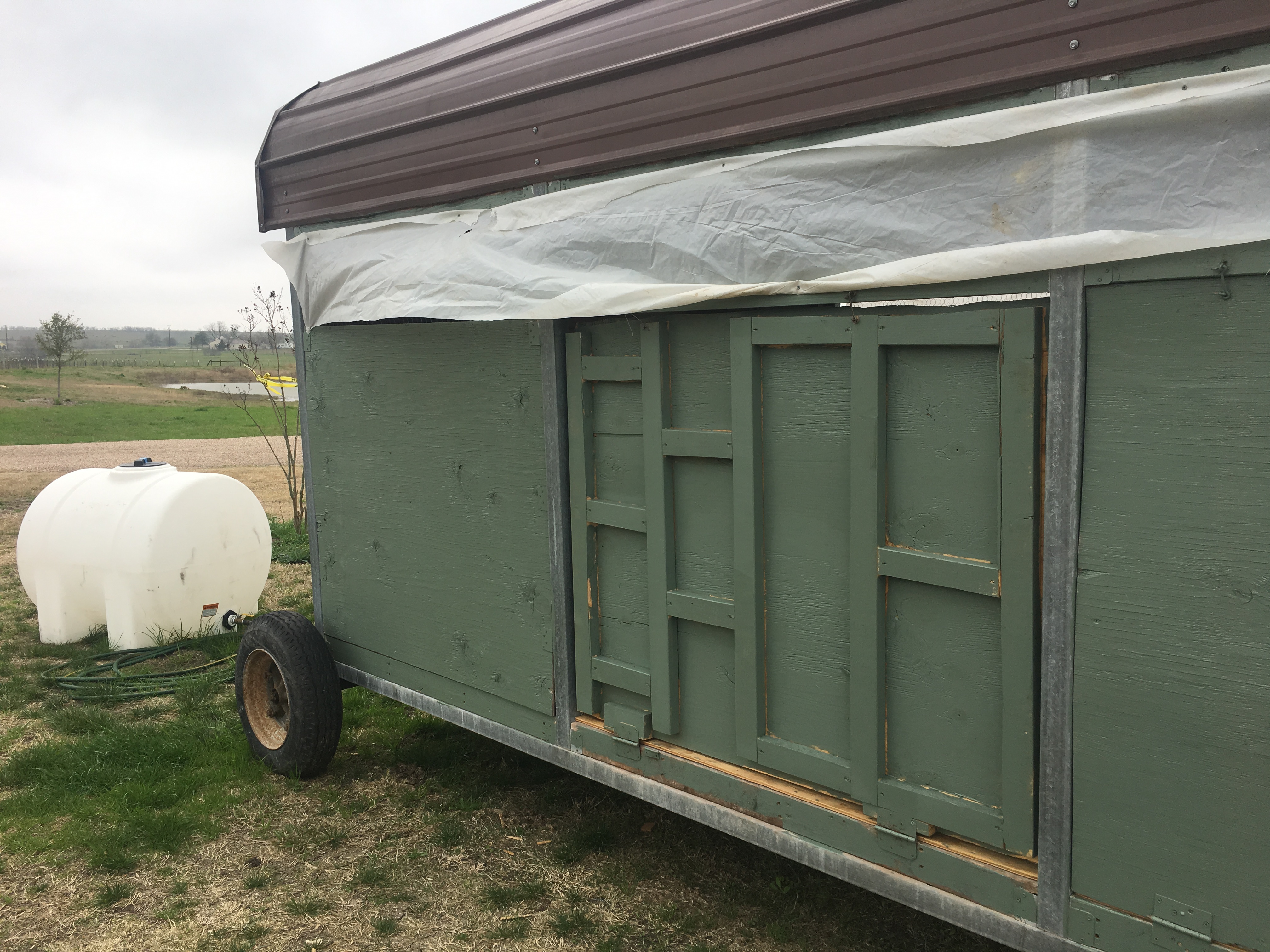 And the reveal of our very own Clucker Upper!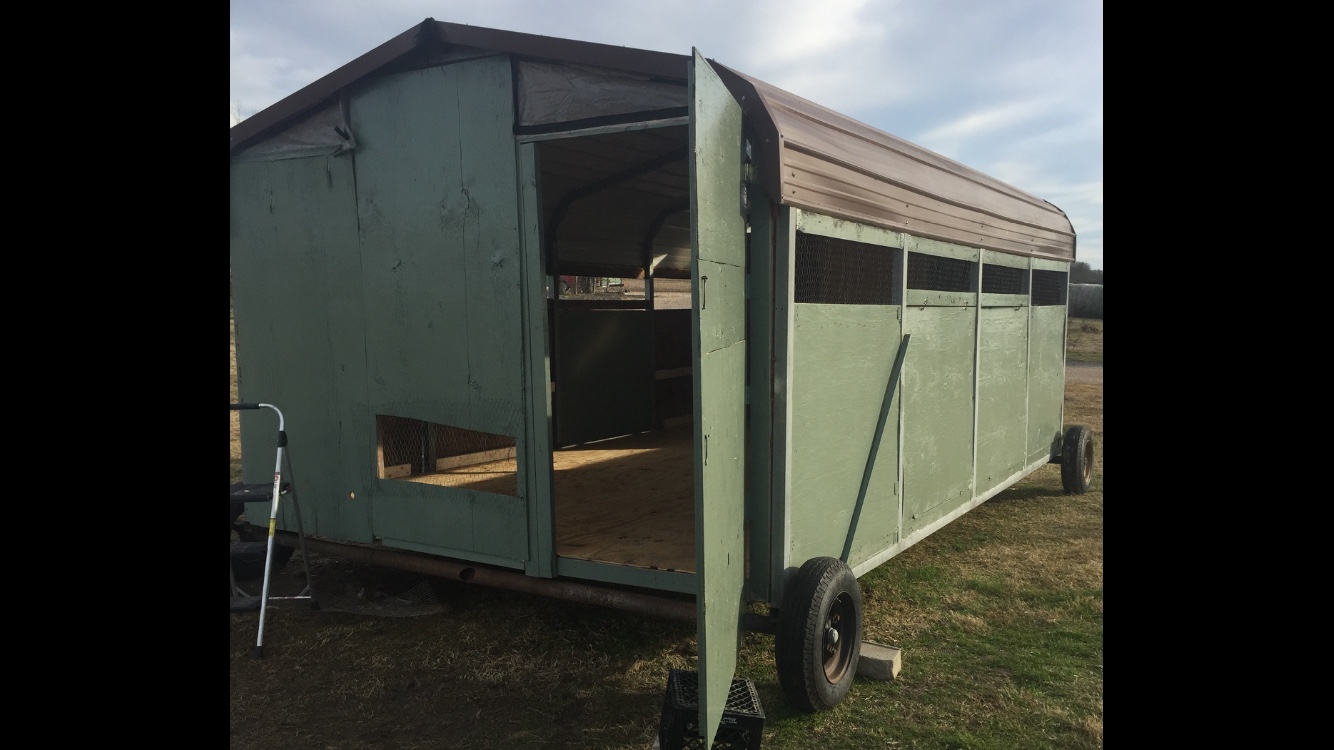 Stay tuned for the the "Cooler Downer" and "Greener Upper"!
Categories: None
Comments are disabled.