| | |
| --- | --- |
| Posted on February 5, 2019 at 2:30 AM | |
It was reported that central Texas, in 2018, had set records in heat, cold, drought and most total rainfall. Overall it was a doozy of a year for the recordbooks and farmers.  We surmised that if we made it through the last 12 months we just might be ready to tackle practically anything. It was a tough year for the pasture greens. My daughter asked me what I was looking forward to most this next year. I said, "watching my grass grow".
Andrew has finished building 2 more large mobile coops for his chickens. He is anxiously awaiting the arrival of 1500 day old chicks in a few days. Our mailman asked what happened to our "greenhouses". The coops were built in front of the barn for all passerbyers to see and finally moved to the backside of the property. It makes me happy that we are not the smell of the town. Locals apparently think we are raising plants in the coops. The layer hens don't have that "farm" smell and I attest that to frequent movement of the coops across the grass. I'm glad we have them fooled. Little do they know there is a large soiree of feathered friends clucking about.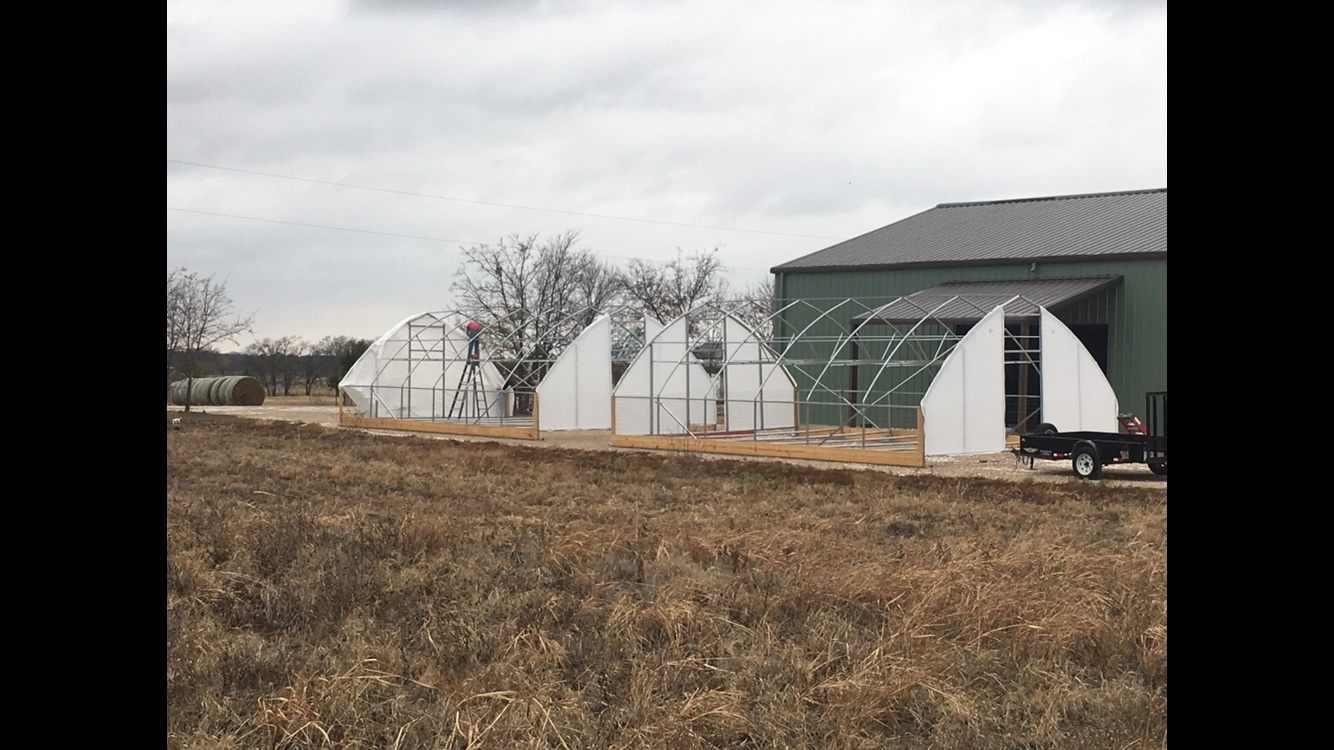 Next on our list is to build out a cooler trailer. I recently aquired a large cargo trailer, painted it to match our barn and Andrew and his dad are working feverishly to finish the interior. With the help of a Coolbot, designed by a farmer, we are able to cool a space as low as 35 degrees with a window unit air conditioner. We expect the 20X7 foot trailer, in total, to cost about 6500 dollars once finished. I like the fact that the cooler trailer is not a permanent structure inside the interior of our barn and also costs much less than an interior build. You can check out www.storeitcold.com for instructions on building your own walk-in cooler.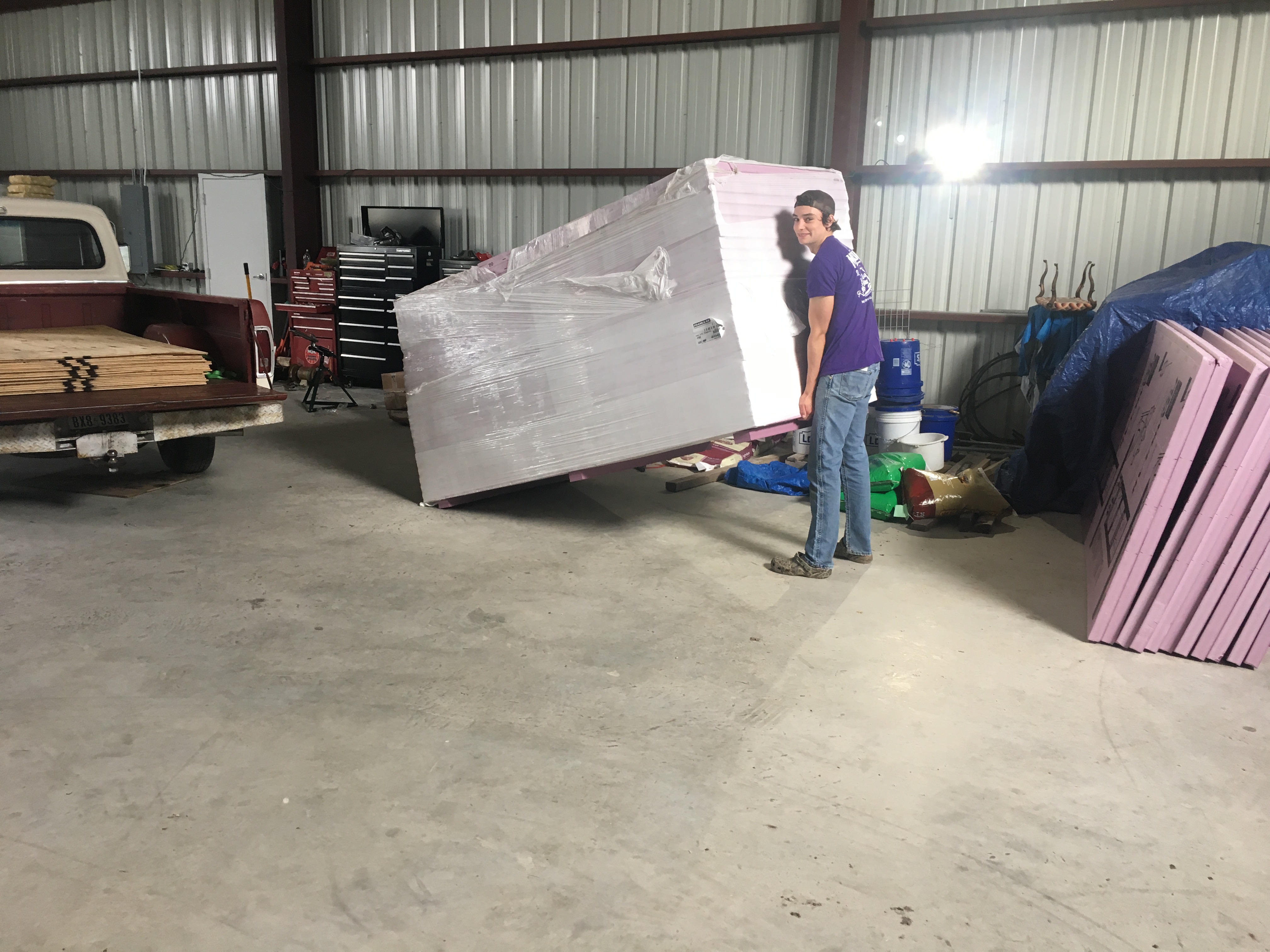 Categories: None
Comments are disabled.