| | |
| --- | --- |
| Posted on September 18, 2017 at 3:45 PM | |
Summer was ablaze and we did our best to keep the hens cool. After 4 attempts with different misters we found one that did not create an indoor water ballet swimming pool (or mosh pit, whatever floats your boat) in the coop. Our egg production increased with the misters, but the water bill showed the hallmarks of a leak. We have multiple hoses from the house to the hoop coop so the next step is to use about 300 foot of one single rubber pipe to mitagate the leaks. 
The first yield on 1.3 acres of blackberries was 54 pounds. June was the only month for any production for the Ouatchita variety. Andrew is outside pruning the tops and plans to reroot and grow more. We are looking to amend the second blackberry field since our ph level is high. Adding compost doesn't amend the ph, but acts as a buffer and can help with drainage since we have heavy clay soil. We still have truckloads of mulch and plan to top-dress the field. In our research we found mixing the mulch into the dirt can lower the nitrogen content.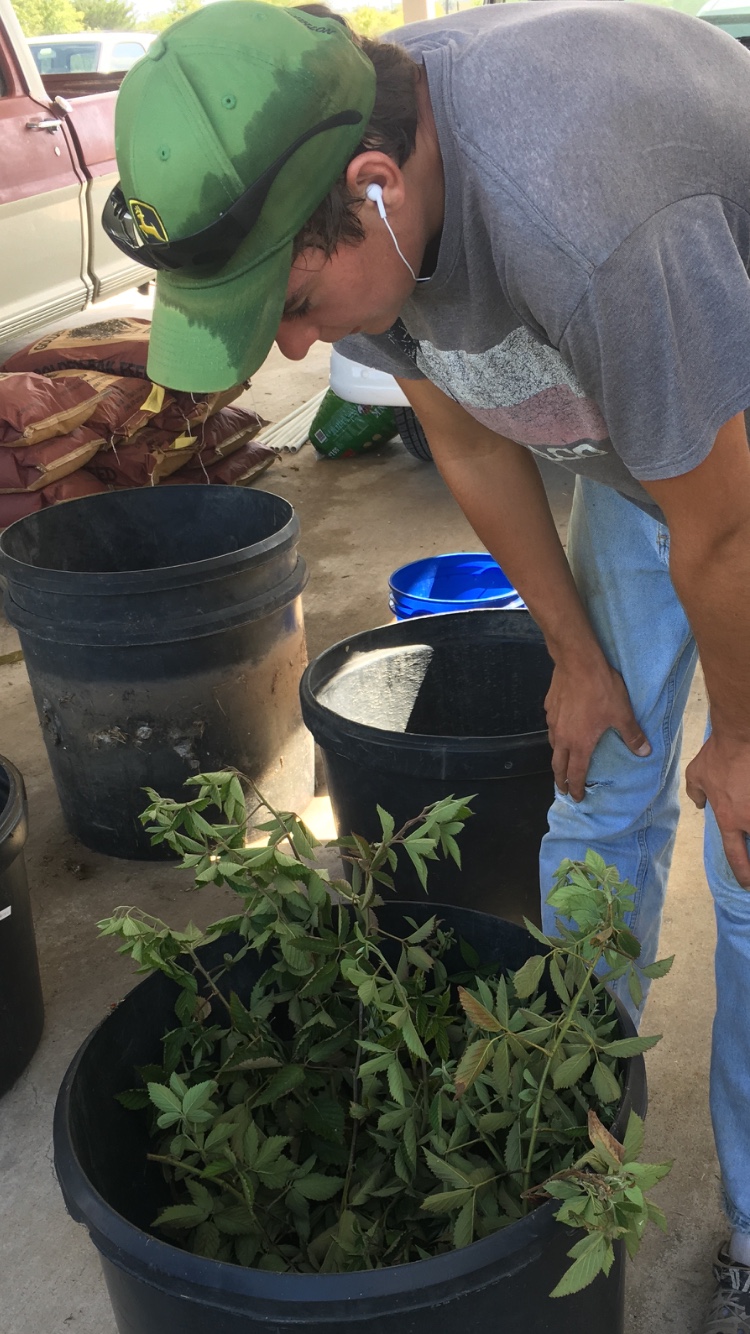 Andrew has a customer coming tomorrow to buy a few things and I reminded him he has his first day of class at the local college in the morning. He said, "What?!?"  What a terrible thing it is to have a schedule to keep. He is in the last stretch of homeschool, his senior year, and has much freedom from keeping a daily schedule. We will see if this dual credit class lasts. He already has plans to miss the second week of class because he is a professional ****** on the side, and will be at the World event in San Antonio competing with the best of the best. (I am not allowed to write about his side hobby as he tries to stay humble)
In Texas, texting while driving a vehicle has been banned. On my own property I do text and and shred on the tractor. I know all the local highly skilled farmers shake their head in disgust at my curvy rows. It really is hard to stay straight at 6 miles an hour. 
In other news, Andrew decided to sell his goats. He sold 70% in one day to another young boy.  The very next day he decided he missed them and bought more. The next week he decided he would end his goat operation and start breeding sheep.  I'm sure there is a joke in there about changing underwear.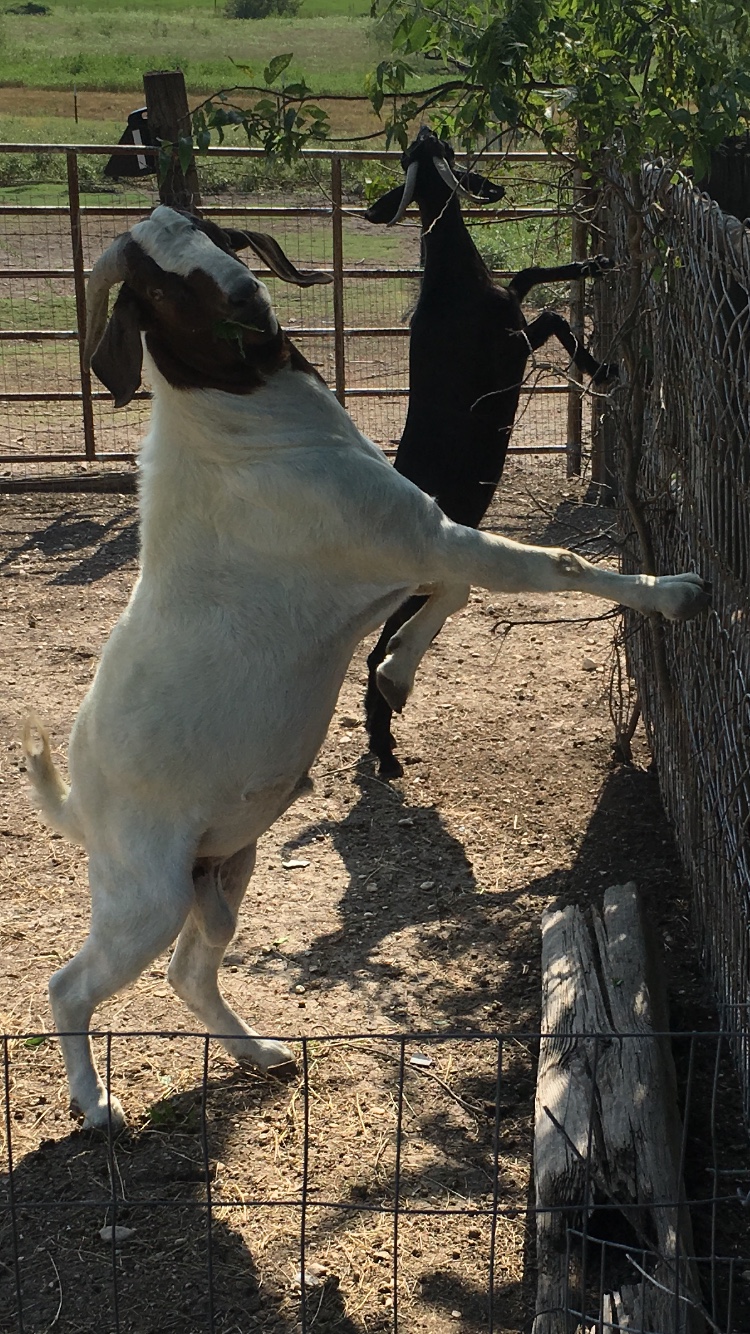 The second hoop coop is up and we have 365 six week old chicks thriving and living in the lap of luxury.  This coop had a build time of about a week instead of 3 weeks. Many mistakes were made and learned from the first hoop coop.
Proverbs 19:21 " Many are the plans in a man's heart, but it is the Lord's purpose that prevails."
Categories: None