| | |
| --- | --- |
| Posted on June 5, 2017 at 3:05 PM | |
The blackberries are abounding! After only a year in the ground it is amazing to see the growth from a single stick to a "baby" plant. The best berries are when you feel the berry fall into your hand. When you have to tug at the berry it will be tart and not as sweet. We will sell some packages at Drug Emporium so check the store!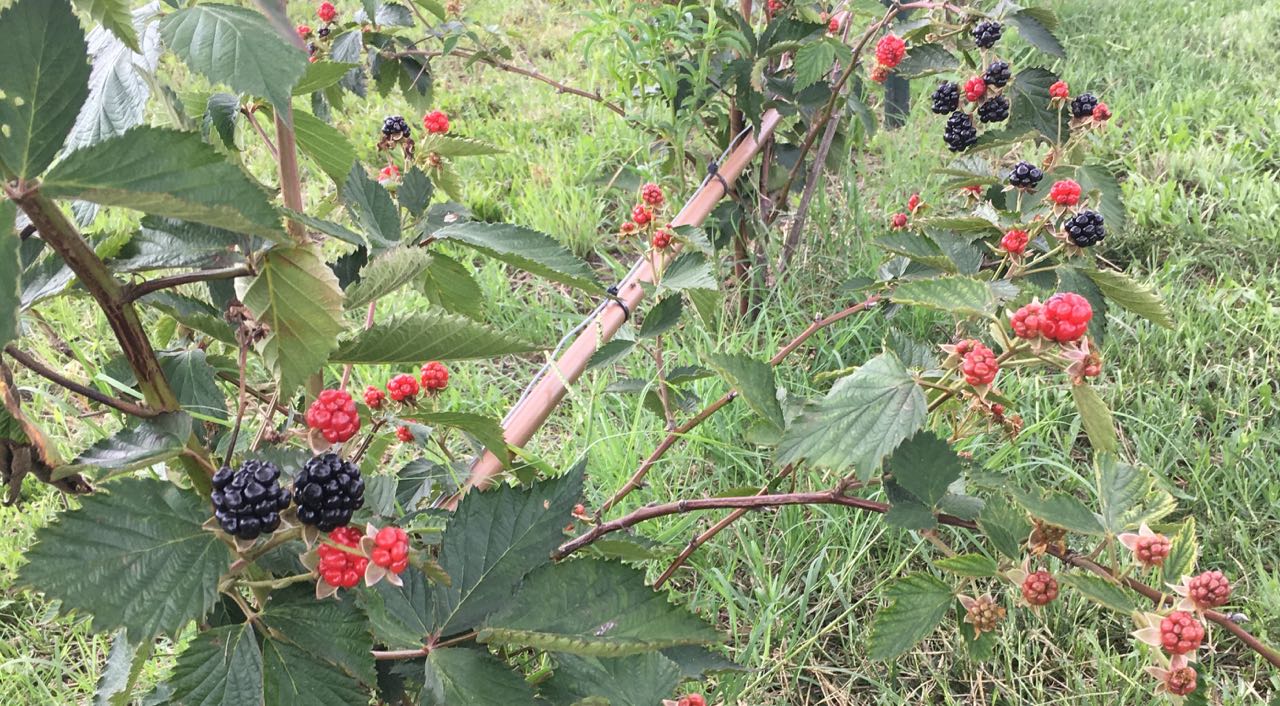 This tall vine shown with Andrew's dad will be the cane that fruit comes from next year, called the primacane. He's not really camera shy, just taking a break from mowing.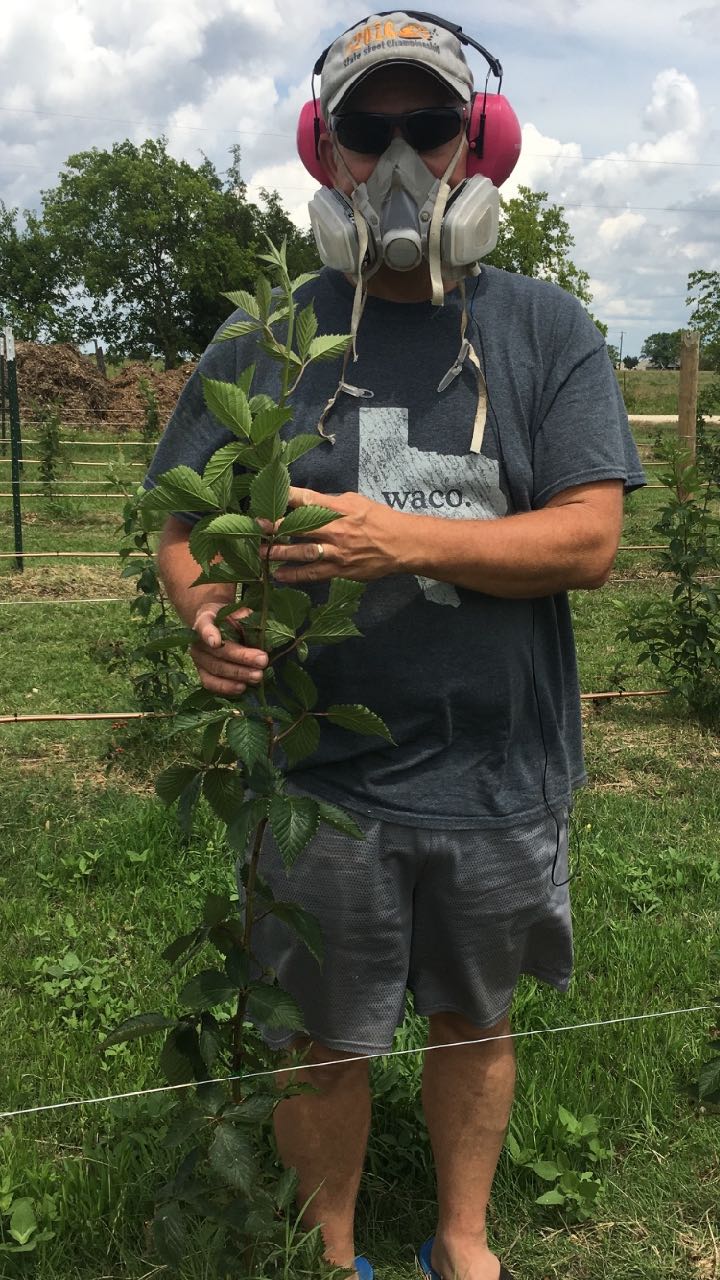 Andrew had the chance to meet a fellow athlete from New Zealand that started a vineyard with one acre of grapes that he grew into 500 acres. Amazing. This man was placed in Andrew's path at just the right time. The Lord's timing is always perfect. Andrew has been wavering in his confidence about his crazy ideas and to meet someone who has plowed through the same issues, starting with nothing but raw land, no real background, learn on the fly, and then to be successful through grit and determination was a rewarding experience.  
We have so many ideas and dreams it is hard to know what direction to go. We would like share the beauty of God's creation and promote wholesome family fun with the local community in several ways.  Next year the goal is to open the blackberry field to the local community and each year add a new endeavor.  What are those endeavors? We will walk in faith that the Lord will make it clear. 
4 packages or 30,000 bees and 4 queens, we ordered arrived via UPS and died in shipment. It clearly says on the package bees require ventilation and some numbskull wrapped them in plastic bags. Bees pollinate over 30 percent of our food supply and 90 percent of our wild plants. Please UPS, train your employees on the importance of reading labels.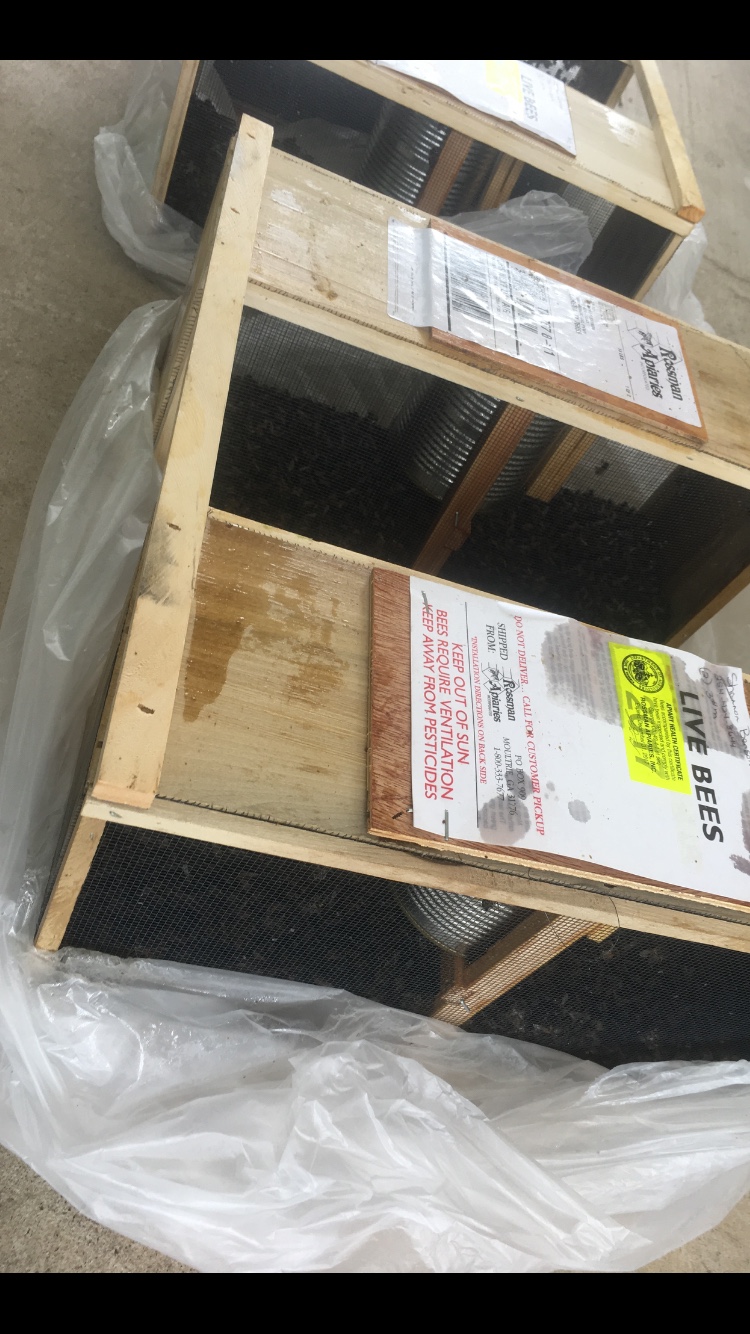 Some farmers find cool treasures in their fields. In England they have found stashes of coins, my grandpa in Missouri would find arrowheads, others find relics of farm implements.  We have our own kind of treasure. I found a big ball of string under the sod. Too bad we don't have cats!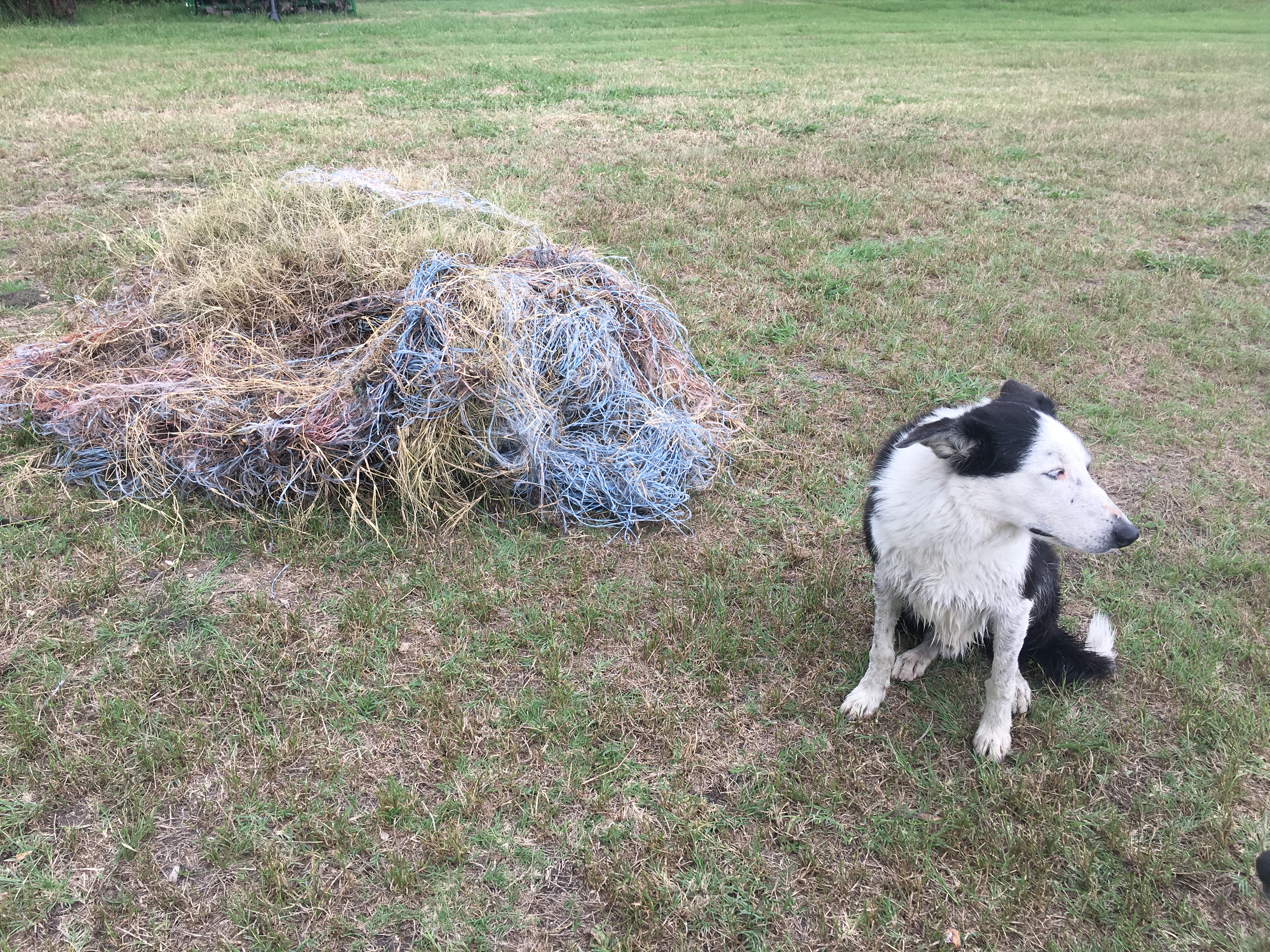 John 15:5
"I am the vine; you are the branches. If you remain in me and I in you, you will bear much fruit; apart from me you can do nothing." 
Categories: None
Comments are disabled.