| | |
| --- | --- |
| Posted on March 2, 2017 at 10:55 PM | |
Blessed with beautiful days we have had a chance to expand shelters and fix things without changing clothes every hour because of heat and sweat. The beginning of the month Andrew waved down tree trimmers and asked if they could dump the mulch at the farm.  40 truckloads sounds like a lot, but we wonder if it will be enough. The plan is to mulch around the 1.3 acres of blackberries and then mix the remaining organic matter with the topsoil in the next proposed blackberry field.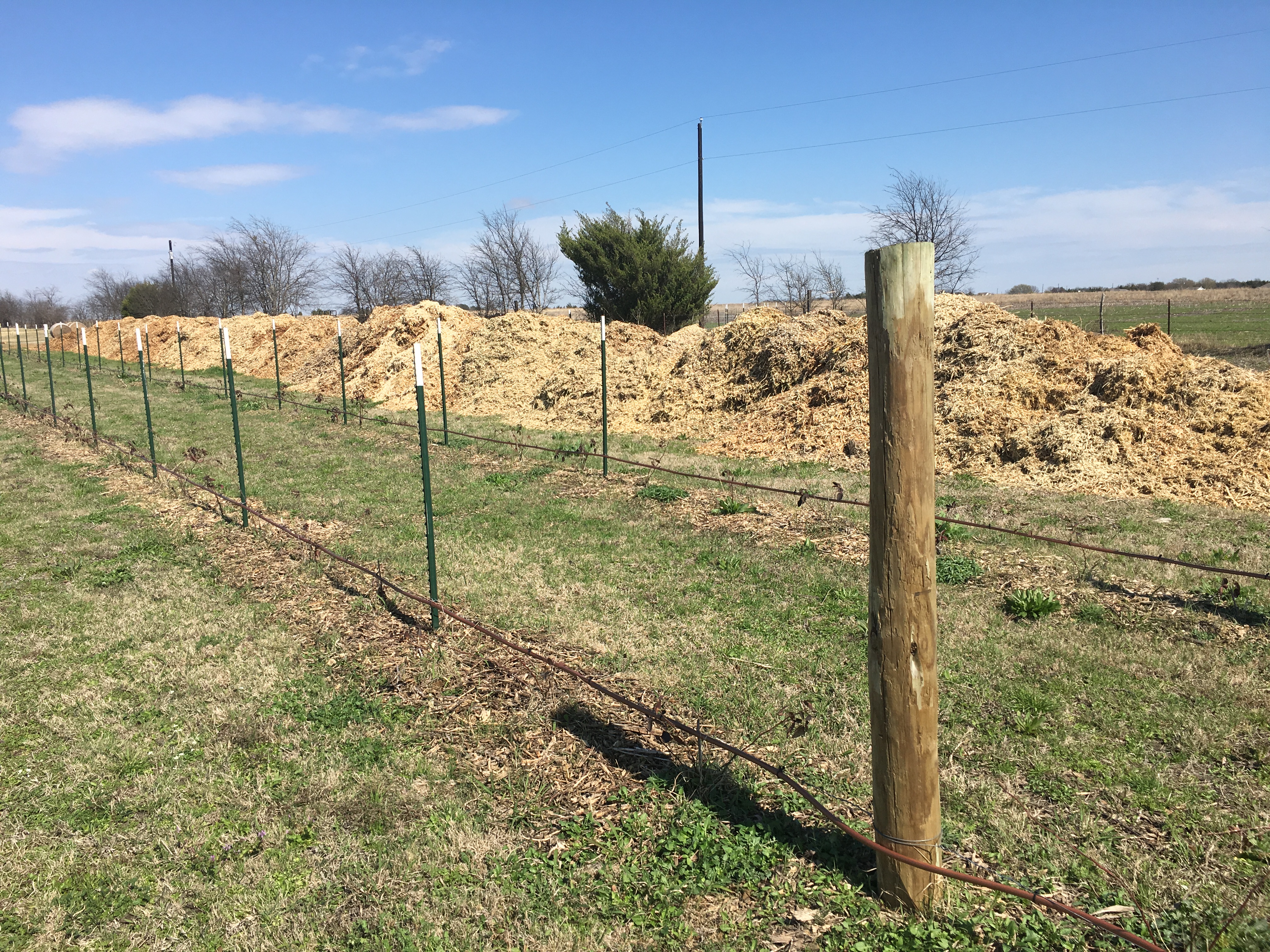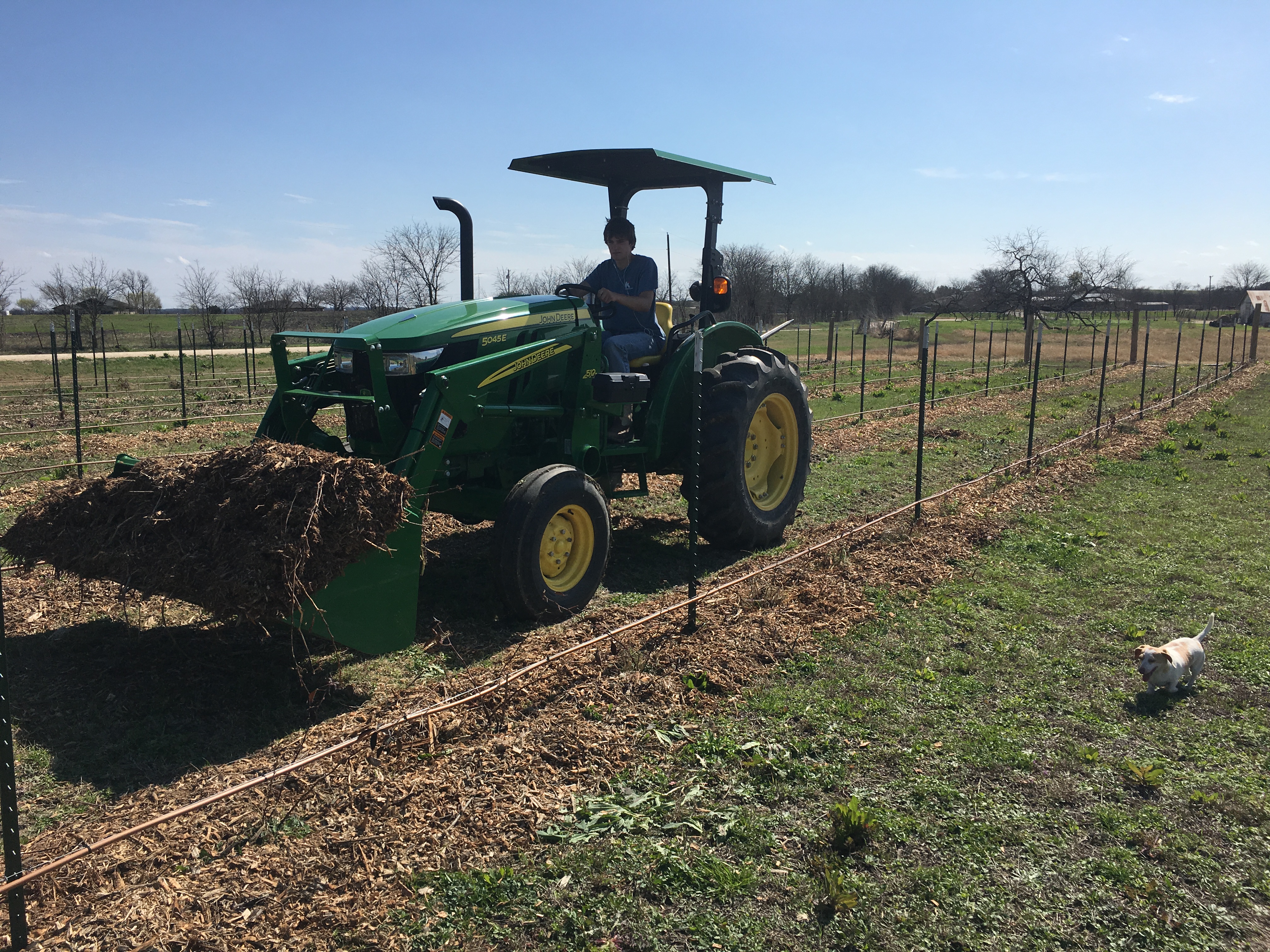 Fedex delivered a large portable chicken coop/tractor. With the trusty John Deere, and Dad as ballast weight, we were able to safely unload the monstrosity in the pasture. The cream dachsund was backup support. See the beehive in front of the semi? Did you know bees get disturbed by loud noises like tractors and semis? I broke out the smoker and protected myself while enjoying the twirling teen as he swat at the bees. I always tell him as long as you can run 15 MPH you should be fine. Bees cannot fly any faster than that. Too bad bees are his kryptonite. I plan to add 2 hives a year for several years.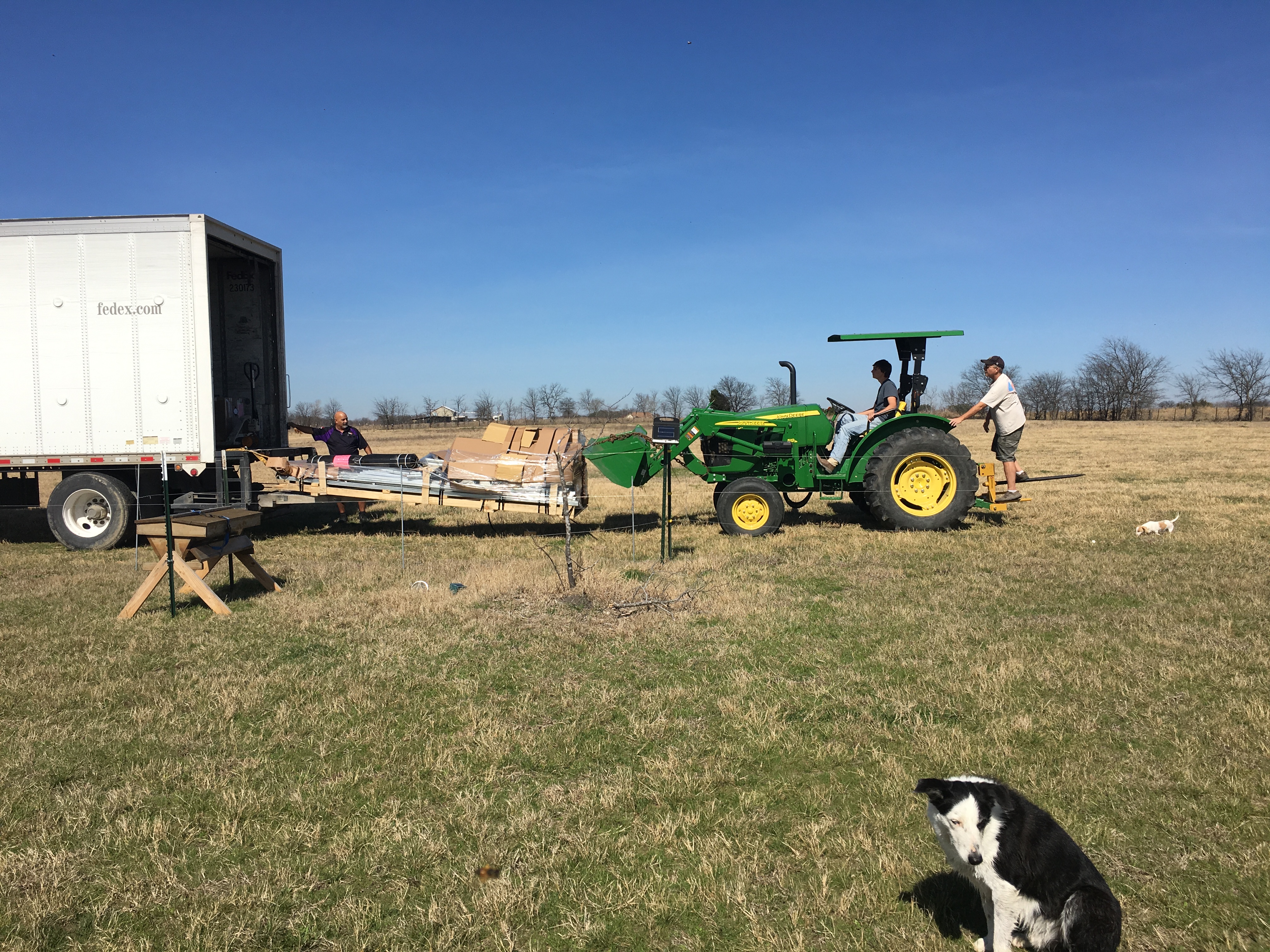 Yes, he is wonder boy, but the goggles are eye protection from metal shavings.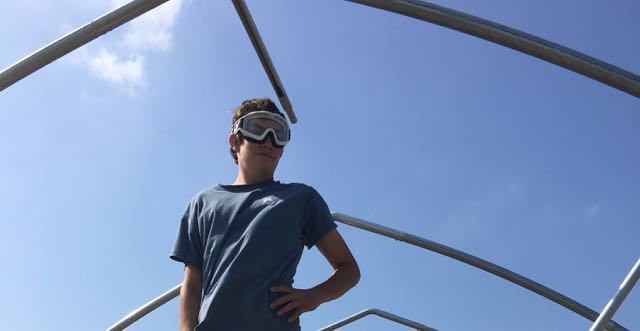 Finished after about 3 weeks! Hopefully the next one is quicker. Once the greek was deciphered it wasn't too difficult. This portable coop will house 300+ chickens and will be pulled by tractor to new pasture as needed.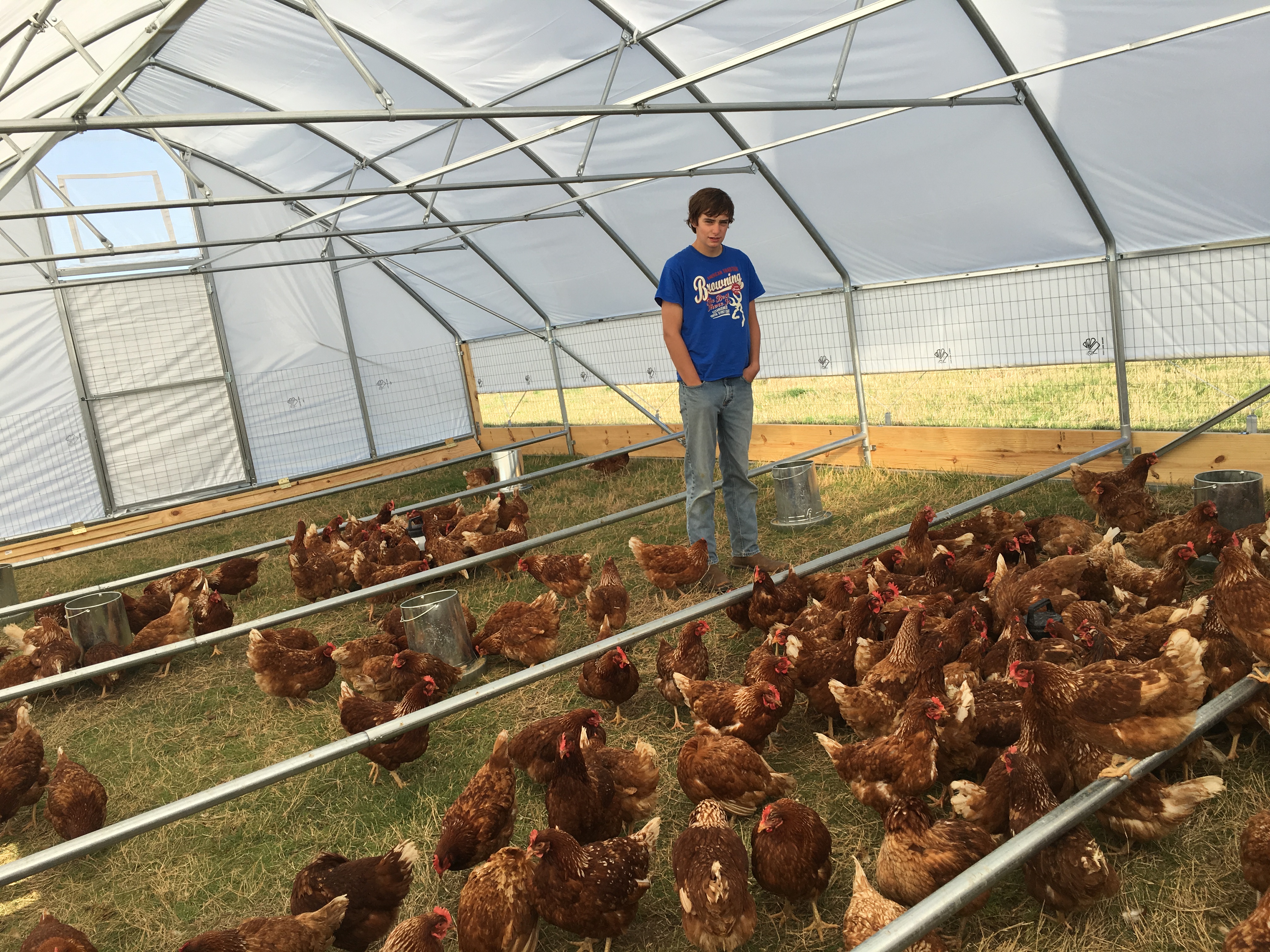 Andrew even had time to attend a Joel Salatin seminar with his friend "TruPork"  (a local heritage hog raiser who has the best tasting pork sausage).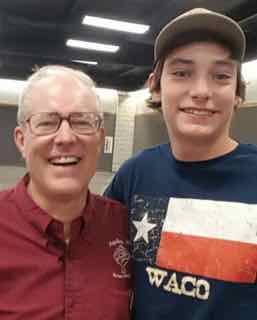 We had a lot of furry animal births in February. 3 cows gave birth and I am expecting 6 more within the next 2 weeks. One mama cow had a long birth and I called the vet to assist. After all is said and done it is my first cow birthing gone bad.  Mama cow appears to have nerve damage in her right hind leg from the difficult birth. I have been taking care of her in the pasture and have meet many curious neighbors and concerned citizens as they stop to ask about her.  It doesn't look good. A black stain on an otherwise delightful month.  

No month is complete unless someone gets stuck in the muck. This month's winner was our egg carton delivery guy in his bright yellow semi!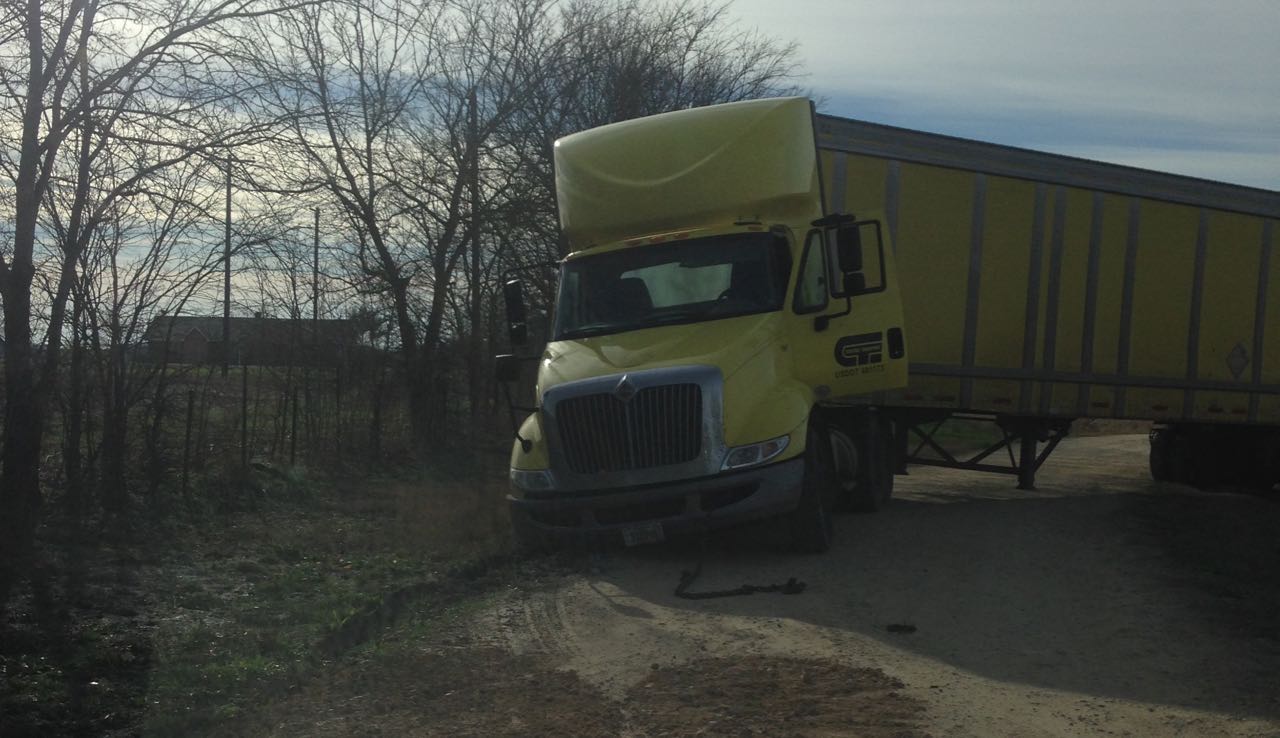 Categories: None