| | |
| --- | --- |
| Posted on February 3, 2017 at 3:35 PM | |
It has been a breakneak first year living on the farm. So much has been accomplished and I am very proud of the hard work that has transformed a tired old pasture into a vibrant working farm full life and varied interests. So much has been learned and yet I am humbled to know there is still so much more to learn. 
     Andrew delivered eggs to Drug Emporium and was told a film crew just finished filming local foods including our eggs for a commerial during the Super Bowl! No way, maybe he heard wrong??  Ever opimistic teen boy.
Here is a photo of a huge egg.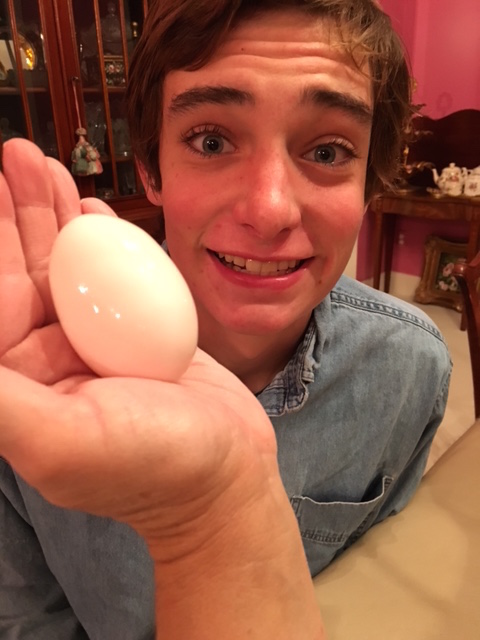 Just after the New Year 70 mile an hour winds howled and socked everything in it's path.  5 Beehives tipped over destroying three colonies and left much broken comb tossed like scrambled eggs. I tried to quickly repair and rehang the comb by heating the wax and rehang the salvaged comb on the top bars. This attempt at salvaging comb had not worked this summer, but I thought the bees might just be desperate enough to try rehive. Only one displaced colony remained nearby and then hung "on strike" outside the hive, to their detriment, as freezing weather proved their final downfall and left a clump of frozen bees by the week's end. One lonely beehive stood firm and thankfully protected its occupants. The surviors have been rewarded with copious amounts of sugar water.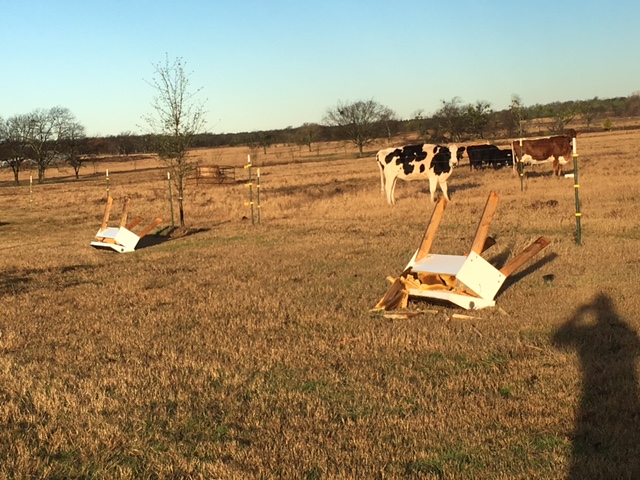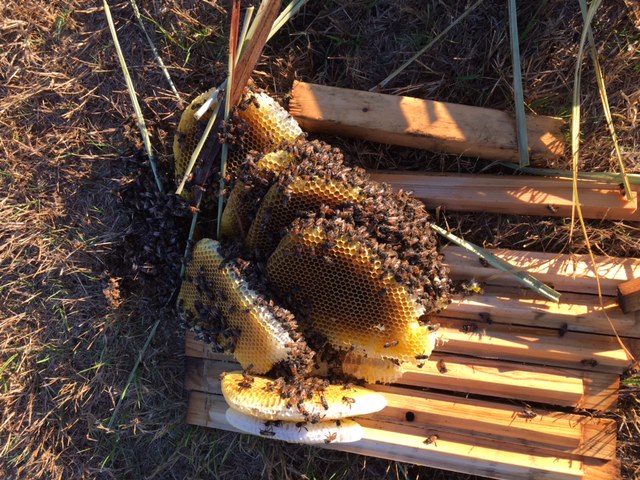 The same blustery morning one of Andrew's chicken tractors, AKA movable coop, "looked like an angel picked it up and smashed it to pieces on the gate", according the the devestated teen. The 60 puny water-soaked troopers rose to the the occasion and huddled together making gathering the flock eaiser than expected. But really not easy when all you are armed with is a butterfly-net and a sister; and the fact the birds thought this might be recess, deciding it was time to stretch their legs. I was sorry to miss out on the fun and games, but the bees needed me. Miraculously only one bird was harmed in the choas from the winds.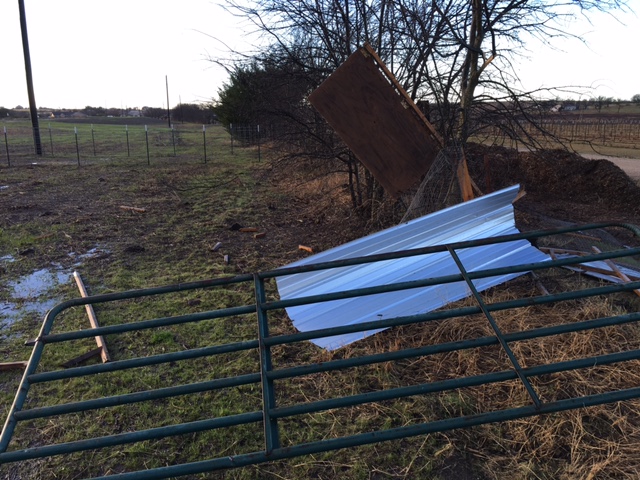 This wind also damaged our new fence area near the flood zone unbeknownst to me until the middle of the month. I'll call this part- Water Gate.  I was admiring a new born calf in the east pasture and had finally located it after an hour of searching and was just about to pet the sweet thing when   Andrew came bounding over and carrying on like a Tasmanian devil. He was squawking about calves. I was trying to hush him and said ,"One is right here.  We had more? Shhh!! I'm trying to bond."  A light bulb went on, and then I remembered all the police cars that had been passing by as I was strolling about. The older calves in the west pasture had figured out they could get a closer look at the cars on the road by passing through the windblown portion of the water gap over the creek. Moral of the story is never leave home without your phone.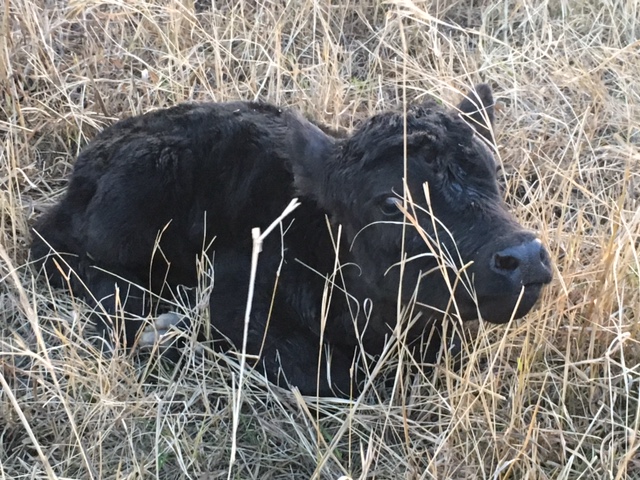 Isn't it confounding how the challenging times can also be rewarding?   We can take these trials that expose our weaknesses and improve so we have a more firm foundation as we grow. A good reason give thanks to the Lord in all circumstances. 
Categories: None