| | |
| --- | --- |
| Posted on April 13, 2020 at 3:30 PM | |
| | |
| --- | --- |
| Posted on November 13, 2019 at 11:05 AM | |
     The weather has been setting all kinds of record lows. With a bit of drizzle and high winds thrown in chores are downright miserable. Andrew has finally decided to hire someone to help with the chores. He came to the conclusion that help was needed even though he operates on a shoestring budget.  I am amazed at the difficulty in finding a person who is willing to work hard. It makes me wonder how businesses stay in operation and make a profit. 
...
Read Full Post »
| | |
| --- | --- |
| Posted on June 2, 2019 at 11:10 PM | |
Last week I spent 3 days with my tree guy trimming and mulching the fence lines. Trees and fences don't mix. A few had fallen and pushed down the fencing in various areas. I contacted all the neighbors but one, who happened to be on a long vacation, to let them know I would be in the area on both sides cleaning up the tree line. The operator of the heavy equipment was one of the hardest working guys I had worked with in a long time and so I pushed him from area to area at a fairly brisk pace....
Read Full Post »
| | |
| --- | --- |
| Posted on May 7, 2019 at 1:00 PM | |
Turnips were planted in fall 2018 for cattle as an alternative to grasses. Turnips are an inexpensive alternative, non chemical way to help mine nitrogen from deep in the soil, add organic mass, and prevent erosion. The long tap roots help break soil compaction like a plow and a good choice for a no-till operation. Turnips have excellent forage quality, the cattle eat the green tops and the turnip and benefit from having a diverse diet instead of grains or a monoculture field of grass. 
Read Full Post »
| | |
| --- | --- |
| Posted on March 6, 2019 at 12:20 AM | |
Fox 44's Anna Thrash came out in the blustery, below freezing temperatures to talk with Andrew about the cold. It will air tonight at 5:30 and 9:00.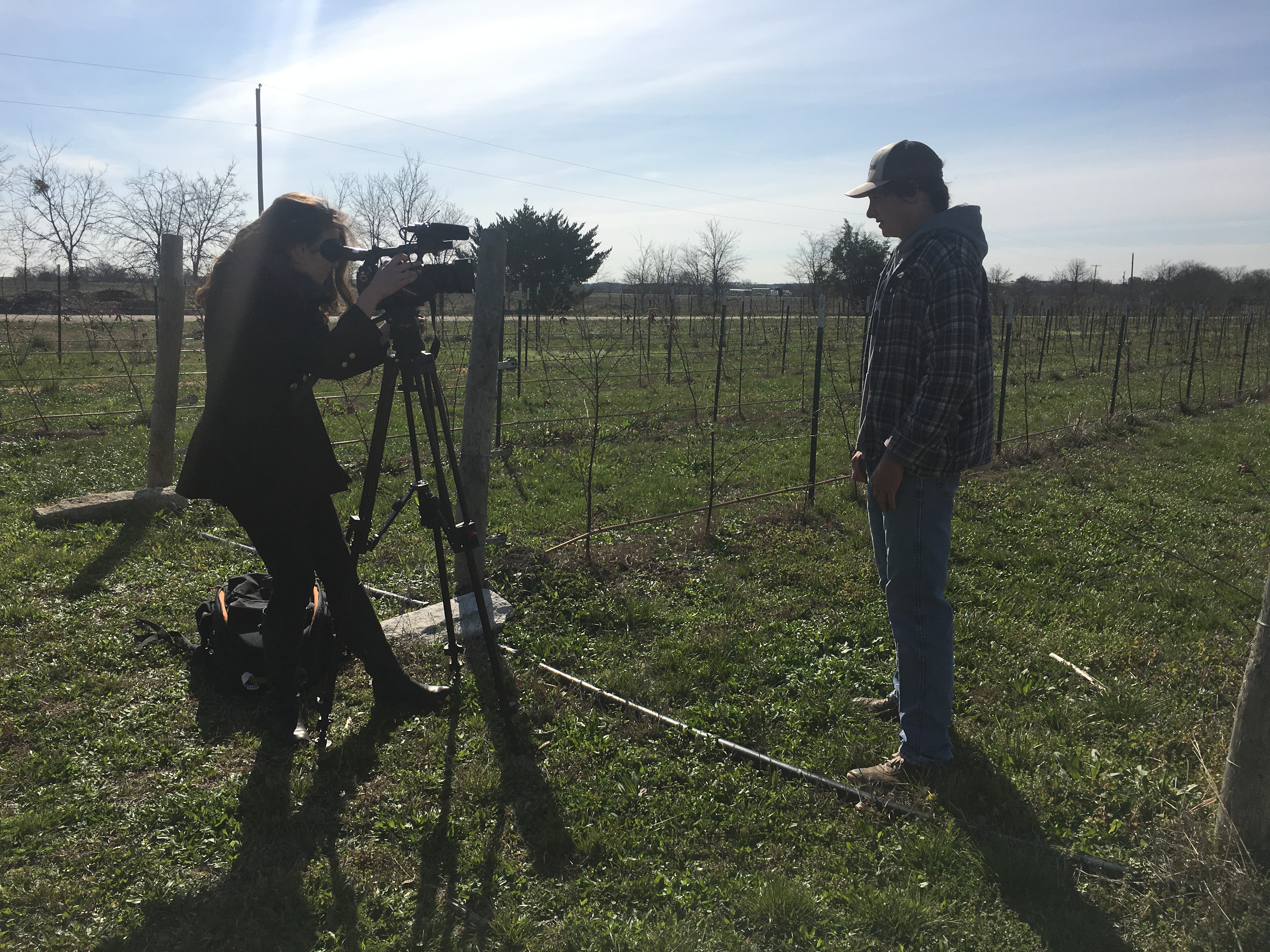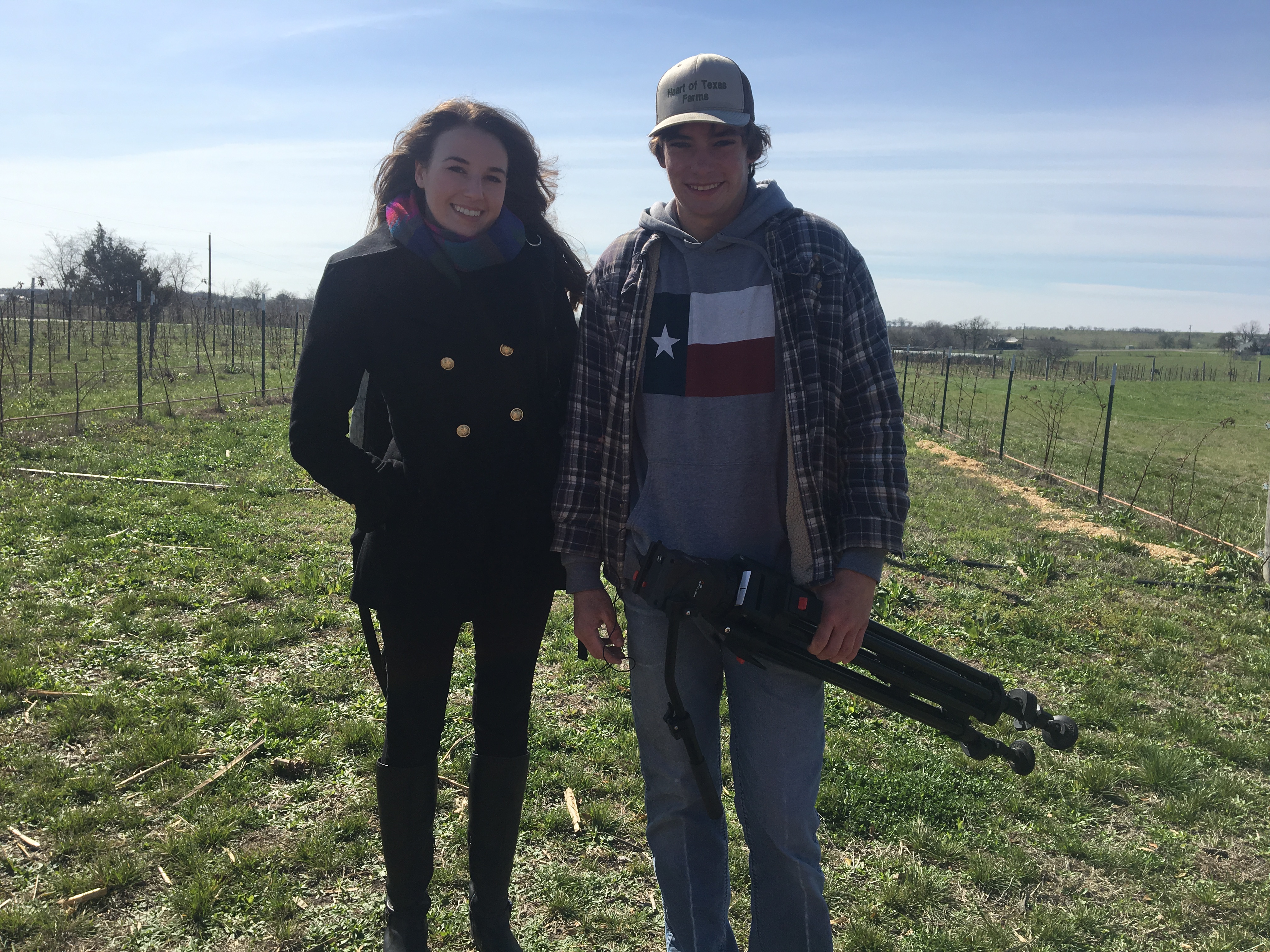 | | |
| --- | --- |
| Posted on February 5, 2019 at 10:30 AM | |
Over the last 4 years, starting when Andrew was 14, he has buillt 20+ mobile coops from chicken scratch: small coops, medium coops & large coops. Some were rented out as "rent-a-coop", one mid-sized coop was destroyed in a wind storm and now the remaining unsold coops have been repurposed for housing bunnies and various other birds.
One larger mobile coop affectionally known as the Gypsy Caravan is Andrew's first Clucker Upper! He has taken his building skills to re-buil...
Read Full Post »
| | |
| --- | --- |
| Posted on February 5, 2019 at 2:30 AM | |
It was reported that central Texas, in 2018, had set records in heat, cold, drought and most total rainfall. Overall it was a doozy of a year for the recordbooks and farmers.  We surmised that if we made it through the last 12 months we just might be ready to tackle practically anything. It was a tough year for the pasture greens. My daughter asked me what I was looking forward to most this next year. I said, "watching my grass grow".
Andrew has finished building ...
Read Full Post »
| | |
| --- | --- |
| Posted on August 28, 2018 at 6:00 PM | |
My dad has aptly nicknamed Andrew "Dark Cloud". In DC's word's, "it's going to die, it's going to break, it's not going to work."
DC has been telling me all summer the apple tree planted last fall is going to die. It finally gave up this week. 
We have had the driest summer on record. So far 9 inches of rain, 22 inches is the norm. The hay produced off the farm this year was less than a bale per acre. We probably will not get a second cutting either. I...
Read Full Post »
| | |
| --- | --- |
| Posted on June 18, 2018 at 7:35 PM | |
It is the second year since Andrew planted the tranplanted berry sticks from Arkansas. They truly were sticks and it is amazing they have grown even with our current drought. The summer has been dry and the rain still has not come for weeks. My cows are fence jumping to greener pastures and always keeping me on my toes. One area of cross fencing is in shambles and they alway seems to know when I have the gate open. They like to stand at the open gate and watch the cars...
Read Full Post »
| | |
| --- | --- |
| Posted on May 2, 2018 at 1:25 PM | |
     Andrew proudly keeps reminding me that he will be 18 and an adult at the end of July. I had to laugh when he walked into Sims Plastic to buy irrigation supplies and was greeted with, "Hey, the kid is here!" All the employees came out of their respective positions to ask him how the blackberries were growing, and if he has graduated Homeschool High School yet. First rule of homeschoolers is you don't ask what year they are, but how old they are. The graduation question sent...
Read Full Post »